Ready to take the IELTS test
We're going to look at how to get ready to take the IELTS test. You must be wondering where to start to take the test and how to prepare yourself to gain the your desired mark. Join us to guide you.
Steps to get ready to take the IELTS test
Familiarity with the test format and its rules
According to your plan and purpose, consider the general view of the test format. Note that there are two types of IELTS tests. Academic IELTS and General IELTS. Speaking and listening parts are the same for both tests, but reading and writing are different in these two tests.
Read the information booklet for test-takers, which provides you with the necessary information on how to respond correctly to each part of the test, as well as having a look at the IELTS band score descriptors (Fig.1) describing each band score requirement.
Fig.1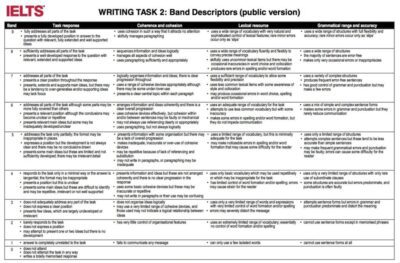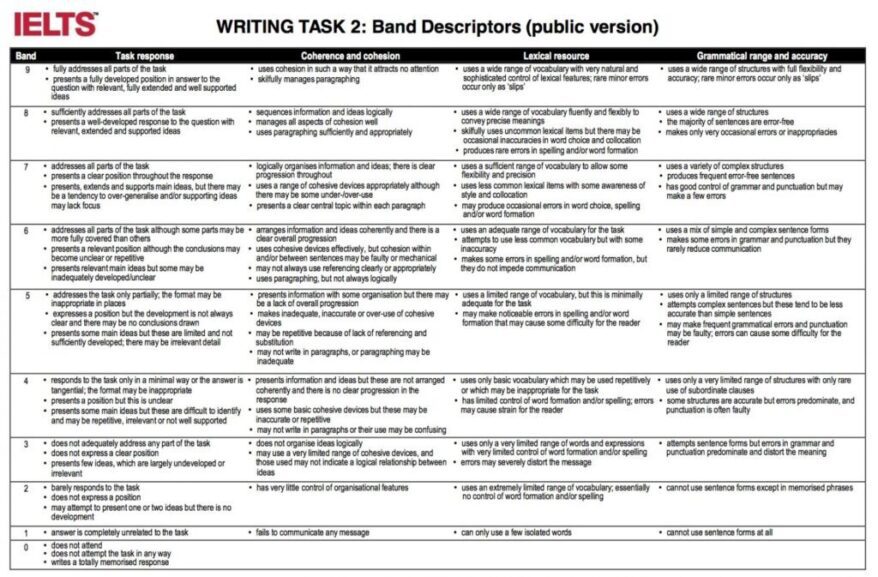 Take the time to read the IELTS test evaluation criteria. This will help you figure out what the recipient is looking for in speaking and listening test and how you should respond to get your desired score.
Try answering IELTS sample questions
Try to simulate the test space and hold the test and test yourself. IELTS books published by Cambridge contain some IELTS test samples that can help you prepare yourself for the test. These samples are highly standard because they were extracted form the IELTS question bank held in previous years. You can also read about the IELTS main sources here and see which one you should choose according to your need and plan.
In addition, you can try free practice questions clicking here.
Take enough time to improve your English skills
You need a period of time to learn a language. One of the best ways to learn is to do a language course. The feedback you receive from your teacher in class will help you improve certain English skills, including speaking, listening, reading, and writing, and better troubleshooting. Take a look at it as a project while there is no shortcuts. It takes you time to prepare yourself for the IELTS test.
Use English every day. Read, speak, listen to English text, and write in English as much as you can. This is a proven way to strengthen your English and ultimately get ready to take the test and even get a high IELTS score.
Talk to your friends and family in English and try to persuade them to learn the language. Listen to English-language radio, television, and English movies. Try to listen to a variety of English dialects, including American, Australian, Canadian, and New Zealand, and read English publications wherever possible. Whatever you do in English can result in preparation for IELTS if well planned.
If you are looking for a site to receive a preparation for IELTS, click here.
The abstract of the article:
In this article, we talked about how to prepare yourself for the IELTS test and gave tips on how to practice taking the test.
Related articles:
1. The importance of accent in IELTS speaking
2. Coherence devices in IELTS test essays
3. How to become a fluent writer?
4. How to learn English in waste time?